My local club, Cambridge University Wireless Society, has recently updated its shack to a new structure (to replace an aging old shed which we lovingly referred to as Woop-Woop II).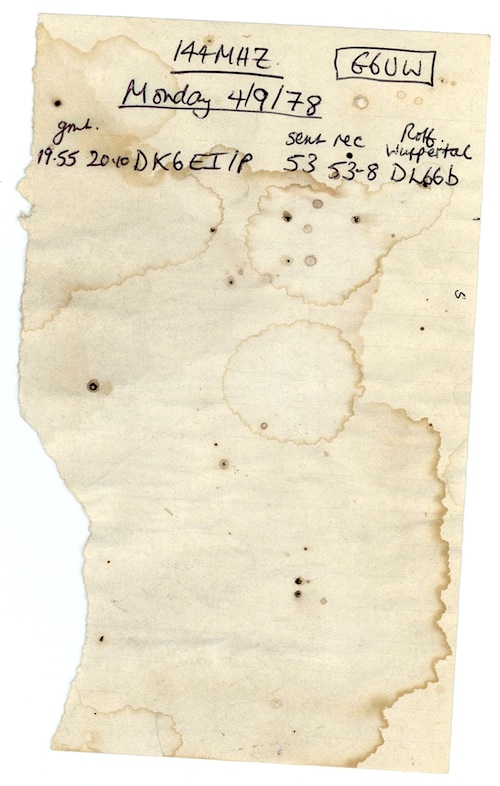 Woop-Woop II was originally constructed in the 1970s, and when we finally disassembled it I found a small log fragment from 1978 which has been sat on my desk since about 2010.
I've scanned this in to share – it's a 2m QSO (probably SSB) at 19:55Z on 4th September 1978. Rolf was living in Wuppertal at the time. Does anyone know Rolf's contact email address to share this with him?